Each week
Ridebuyer
delves deep into the misunderstood, oft terrifying, world of American saloon-car racing known as NASCAR.
This week:
Darlington Raceway
.
TV:
Fox 7:00pm EST (Saturday)
Location:
Darlington Raceway (Darlington, SC)
Distance:
500 miles/367 laps
2007 winner:
J. Gordon (spring race/only race).
Darlington has two nicknames that are common in the average NASCAR fan's vernacular. The first is "The Track Too Tough to Tame," which adorns the signage and logos for th
e venue. The second is the "Lady in Black," which seems more morbid and points to an underlying danger. The danger in reference could be the obvious possibility of death and dismemberment associated with racing cars, or a more cerebral feeling of insecurity and anxiety associated with being in South Carolina. We accept the latter as truth. South Carolina is a place where people from Ohio go for a spring holiday. The concept that people actually reside (permanently) in South Carolina is as mind boggling as it is foreign to the rest of the nation. It had to have been a South Carolinian who invented the seaside tee-shirt shop, and decided that a Corona beer label should be affixed to every trinket therein. The Mecca of the trash tee-shirt purchasing, dirty beach sitting, boardwalk wondering, canned-beer in warm weather imbibing world (aside from Atlantic City, of course) is Myrtle Beach. This is just a quick jaunt to the coast from Darlington, and the track should see its fair share of boardwalk shills over the duration of the weekend. * For any shills reading, here are detailed directions. Load up your travel trailers and head west, you bloody gypsies.
View Larger Map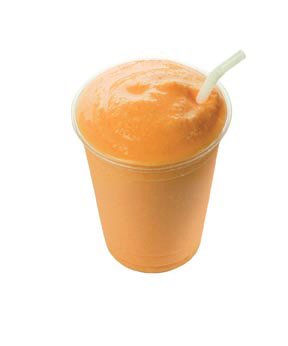 So, in other words, there will plenty of opportunities to purchase knockoff shirts at the track this weekend. Also be aware that the chances of encountering a roofied Orange Julius or rancid funnel cake are astronomically high at Darlington.
*What to know:

Darlington is a fickle beast of a track. Most drivers run an incredibly high line through the corners. By the end of the race the right side of most cars will be beaten, streaked and otherwise folded-in on the right front tire. (This phenomenon is know as the "Darlington Stripe," and will be referenced often during the course of Saturday's Foxcast.
Darlington is rather notorious for being hard on tires. The track surface is quite abrasive (though not nearly as rough as in the past) so one would expect four-tire pit stops whenever possible. This track was the host to the first 500-mile race in the history of NASCAR (held in 1950) and is also one of the oldest tracks visited on the circuit. This place has seen its fair share of wrecks, for sure. However, if Friday's Nationwide event can be used as a barometer (and it will be), don't expect too many yellows early in the goings Saturday. Aside from these notes, the only other thing to keep in mind while preparing to destroy a perfectly good Saturday evening watching a sport for hillbillies, is that the race is 500 miles. 500. On a track that is less than a mile and a half. Regardless of the caution flag situation, the race is going to take a fucking long time. Like, longer than
Richie Sexson
's strike zone. Long.
*Who to watch:Jeff Gordon:
Guy won this race last year. That gave Mr. Gordon a total of seven Cup victories at Darlington (that is most wins by an active driver in the SC). The DuPont Chevy rolls off eighth and will contend. Oh, and since 2005, his worst victory at Darlington... Second.
Tony Stewart:
Smoke (as the ladies like to call him) will start from the four hole Saturday night. Darlington is one track that Stewart has never won at in a Cup car. (Other tracks are California, Las Vegas and Talladega). If Stewart wins he will profess him undying thirst for Schlitz in the post race press conference.
Again
. He also won the Nationwide race on Friday.
Dale Earnhardt Jr.:
Ok, here's the thing... Junior has made our "Who to watch" section for every race since February. Fans seem to like the guy and he is generally quick at most tracks. But, he doesn't win anymore. Ever. Last week looked like a sure victory, then he got wrecked. He is slowly becoming the Chicago Cubs of NASCAR, but with less homosexual fans. (Yes, you read that correctly.) Anyway, watch him. He might win. Or not. Who cares?
*Dark Horse: Dave Blaney:
The pride of Hartford, Ohio sits 35th in points and has only one top-five finish at Darlington in his career (third in 2003). Not exactly stellar figures for the ex-sprint car stud. But, Blaney qualified 13th and has shown speed with his Caterpillar Toyota the entire weekend. Alright, we just wanted to say "Caterpillar Toyota," you caught us. Saddle up, Dave. Enjoy the horse.

*For those heading to the track:
For the bold folks venturing to the the
Palmetto State
for some racin' here is your much needed
tailgating info
. Be sure to note the acceptable dimensions for your coolers (6x6x12 inches), as this catches many a folk out. Also note that parking is free. Sweet. The
Ridebuyer
official drink for race is the
Hurricane
, enjoy responsibly. Again, if you do get bored during the weekend Myrtle Beach is only an hour away!.. Gross.

*Series points: 1 KYLE BUSCH 2 JEFF BURTON 3 DALE EARNHARDT, JR 4 CLINT BOWYER 5 KEVIN HARVICK 6 DENNY HAMLIN
7 JIMMIE JOHNSON 8 TONY STEWART 9 GREG BIFFLE10 CARL EDWARDS
11 RYAN NEWMAN
12 KASEY KAHNE Next race (two weeks):
The Coca-Cola 600. Sure, there is a race next weekend... But, no points are awarded. So, is it really a race? We think not. Profound shit.